The recent CD release of 'Return To Wine Dark Sea' has generated some wonderful feedback so far and I'm very grateful that people have taken the time to write and let me know how much they are enjoying it. Some of them, it seems, even attended the original Orchestral World Premiere back in 1983!
I've also been asked when a Digital Download of the new album might be available because some fans no longer have a CD collection. The good news is that it's just gone live on the Bandcamp store.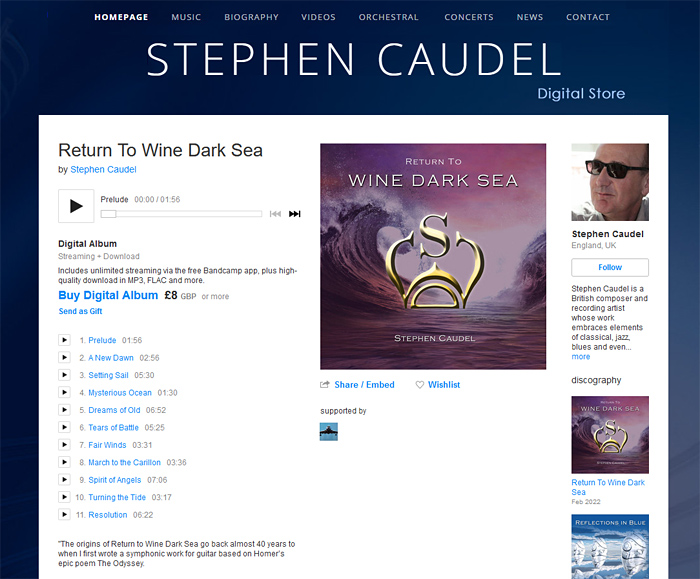 You can select individual tracks or the complete album, listen for free on live streaming or pay if you want your very own digital download. NOTE: You also get the option of a high quality, lossless format FLAC file which I know many digital music collectors love to experience. The huge dynamic range of the album certainly makes this format very appealing as a download.
One of the most popular tracks so far seems to be 'DREAMS OF OLD'.
Dreams of Old in Digital Store
Here is a photo of me working on the track in my studio.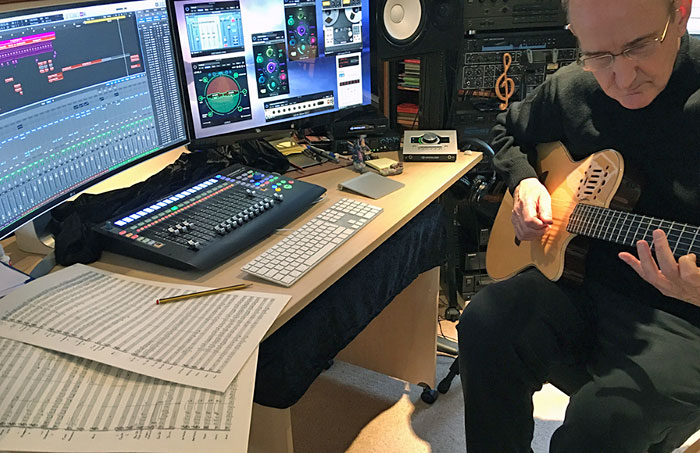 The Digital Store of course also offers downloads of my other recordings released on Dark Sea Records (my own independent label).  So please feel free to browse and check out tracks that you may have never heard.